News
Human rights demands for the Bahraini regime to stop arresting children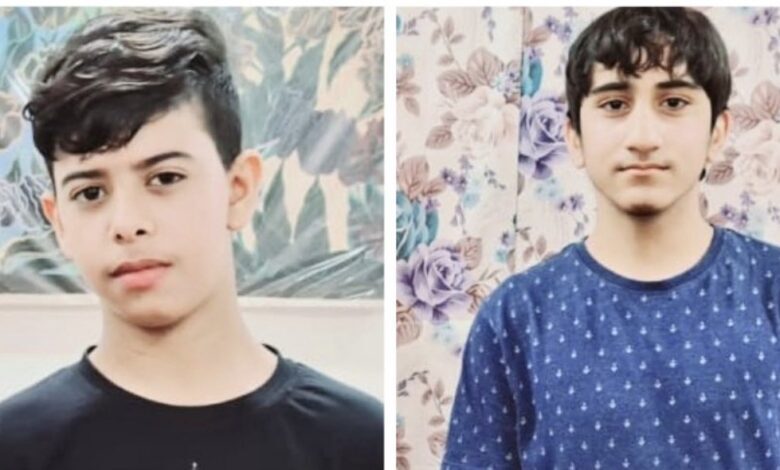 Human rights and social organizations have expressed their grave concern about the continued arrest and trial of children in Bahrain.
The last of them was the child Hussain Muhammad Ayyub and the child Muhammad Rashid Abdul Nabi. They are both 13 years old.
The Arab Union for Child Protection affirmed that their arrest and trial violates international law and the International Child Convention, which Bahrain has signed and criminalizes this behaviour.
In a press release on Monday, the union called on the Bahraini authorities to release the children and stop their trial and detention.
It stressed the necessity of adhering to international law to protect children and amending Bahraini legislation to comply with the International Convention on Childhood.
It is noteworthy that the two children, Ayoub and Abdul Nabi, will be brought before the court's judgment on February 14, 2021.
Human rights activist Ibtisam Al-Sayegh said that their arrest and trial are among the repression option outputs launched on February 14, 2011, against those demanding social justice.
Bahraini legal advisor Ibrahim Sarhan said: "The government of Bahrain has always cited that it has a law that protects children and two modern laws in line with the Convention on the Rights of the Child and the Declaration of the Rights of the Child.
Sarhan added in a tweet on Twitter: "However, these laws could not protect the two children Ayoub and Abdul Nabi."
Bahraini activist Fadhel Abbas also stressed that arresting and trying children is forbidden according to the Child Agreement signed by Bahrain.
He stressed that all children must be released under international law, up to 18 years.
According to human rights organizations, Bahrain is neglecting to carry out its duties towards children despite its ratification of the Convention on the Child's Rights.
The Peace Organization for Democracy and Human Rights, indicated that the Child Law No. 37 of 2012, according to Article (4), intended for a child who is over 18 years of age.
However, penal laws still take into account the age of children under 15 years old.
Physical and psychological attacks
Peace has documented cases of arbitrary arrest, detention, physical and psychological abuse, and unfair trials of children under 18.
They are imprisoned in adult prisons, according to the organization.
Since the 2011 revolution, Bahraini security forces have launched a fierce crackdown on peaceful protesters, including children calling for political reform.
The security forces have thrown hundreds of children under 18 years into their prisons, amid difficult psychological and health conditions.
I deliberately deprived them of continuing to complete their studies and even taking final exams, which would affect their academic future.
The juvenile prison in Bahrain contained hundreds of children detained on political charges, whose confessions were extracted under torture.
Salam Organization stated that on August 14, 2018, 108 detained children were subjected to torture, ill-treatment, and treatment denial.
Amnesty International said that imprisonment, ill-treatment and torture of children are commonplace in Bahrain.
The organization added in a previous report that dozens of children, including children as young as 13, were arrested on suspicion of participating in anti-government demonstrations.
He added that they had been blindfolded, beaten and tortured during their detention over the past two years. Other children were threatened with rape, to extract coerced confessions.