News
A UN report exposes the systematic discrimination in Bahrain regarding the right to education and work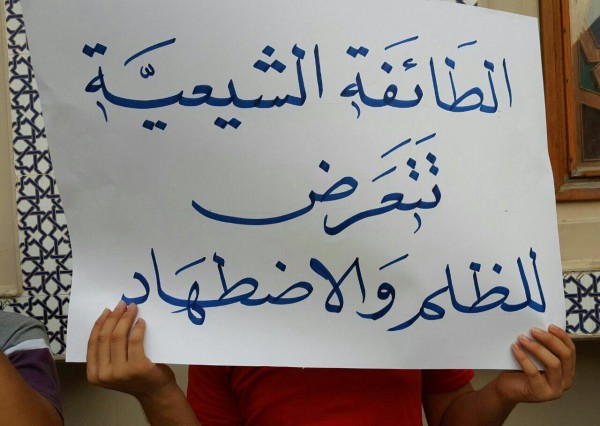 A United Nations report exposed the reality of systematic discrimination in Bahrain regarding the right to education and work and cultural rights.
The Committee on the International Covenant on Economic, Social and Cultural Rights of the United Nations criticized the Bahrain government's discrimination against Shiites in education, employment, and their cultural rights.
During a periodic review, the UN committee confirmed that the government imposes restrictions on Shiites' access to a number of religious and cultural sites, in addition to harassing, intimidating, arresting and detaining religious and cultural figures.
A detailed report issued by the UN Commission indicated that human rights defenders suffered from harassment, intimidation and reprisals.
The report warned of "the lack of independence of the National Human Rights Institution, and the lack of information regarding complaints submitted before it," stressing the absence of legislation and a comprehensive political framework to combat discrimination against different groups, such as people of determination.
The report indicated that educational laws and regulations do not provide stateless children with access to free primary and secondary education, pointing out that children are deprived of their freedom of education in detention facilities.
The report confirmed the increasing number of disadvantaged and marginalized groups living in inappropriate or substandard housing in Bahrain.
He also cautioned about the limited number of hospitals and care facilities as well as doctors and other specialists, including as a result of the arrest and dismissal of a large number of specialists after the events of 2011.
The report pointed to high unemployment rates in the labour sector, especially among people of determination, youth and women, including university graduates, and Bahrain's policies did not effectively reduce unemployment.
The report also indicated that there is no legal minimum wage in the private sector in Bahrain, whose laws prohibit the right to collective bargaining, strike and some union activities.
On the social side, the UN report pointed to the lack of statistics on disadvantaged and marginalized individuals and families, stressing the need to amend the provisions of the Restorative Justice Law for Children.
It also noted unequal access to improved water sources and adequate sanitation facilities.