News
Bahrainis Welcome Ramadan Amid Difficult Economic and Living conditions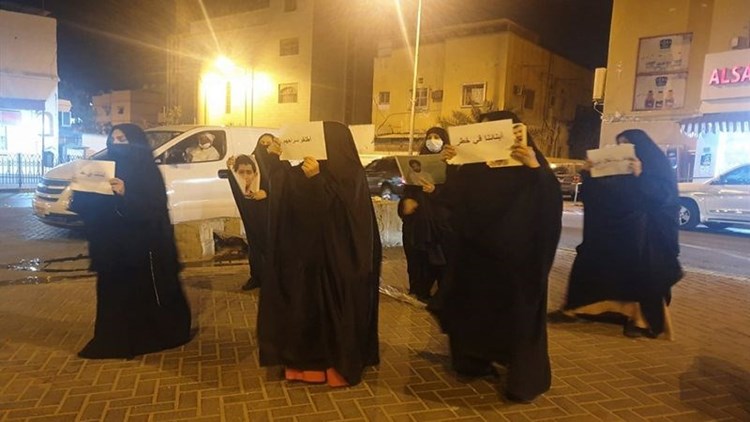 Bahrainis are preparing to welcome the month of Ramadan, but the difficult economic conditions and the Coronavirus pandemic disrupt their excitement of receiving the holy month.
For years, Bahrain has been suffering from worsening economic conditions that have led to widespread unemployment among citizens and weak citizens' purchasing power.
As for mosques, they will open doors this year to receive worshipers within preventive measures against the pandemic.
The Minister of Labor and Social Development, Jamil Humaidan, recently announced an increase in the unemployment rate from 4.7% to more than 5% in 2020.
The Coronavirus pandemic has paralyzed the commercial and tourism sectors in the country.
Bahrain is the least productive in terms of oil resources among the countries of the Gulf Cooperation Council. It produces around 200,000 barrels of crude oil per day.
Hundreds of workers were shocked after they were laid off from their jobs in the private sector establishments in Bahrain. The new government restrictions to confront the outbreak of the Coronavirus may have been counter-effective on economic activity in the country.
Laid-off employers had been informed by their employers to abandon work before the expiry of the contract concluded between the two work parties. Employers claim that the authorities' recent measures have exacerbated the economic setback for their businesses, and they are no longer able to pay off their workers' wages due to weak purchasing power.
Bahraini authorities' failure to address the escalating pandemic in the country has negatively affected several tourism and commercial sectors, observers have said, stressing that this comes as a result of mismanagement and rampant corruption in state institutions.
While people are plunged into the clutches of poverty due to mismanagement and rampant corruption in state institutions.
According to the Bahraini Ministry of Finance, the total deficit in Bahrain's budget for 2020 has reached 1.624 billion dinars ($ 4.31 billion).
Amid all this suffering, the regime authorities continue to keep about 3,500 political prisoners away from their families.
Prisoners complain of continuing harassment and arbitrary and oppressive practices against them. one Bahraini prisoner died on Tuesday as a result of medical negligence.
They also complain of deliberate restrictions on their practice of religious rituals, due to sectarian considerations.