News
Increasing Demands to Pressure Bahrain to Suspend Torture in its Prisons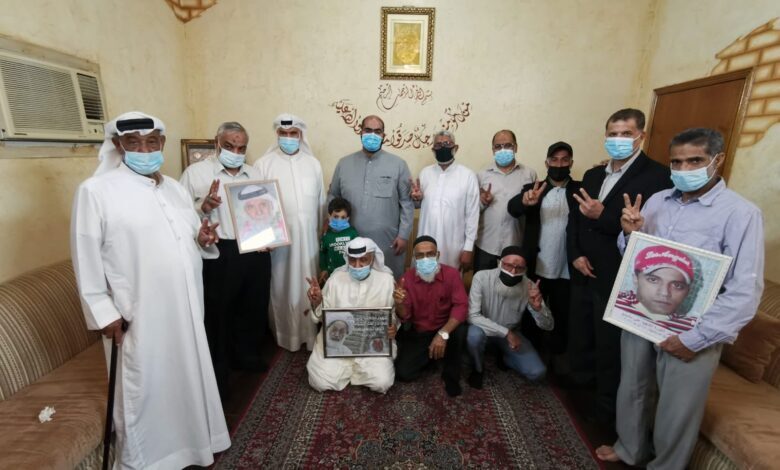 The Gulf Center for Human Rights called for pressure on Bahrain to suspend the use of torture in its prisons. In a statement, it highlighted the European Parliament's recent decision to call on Bahrain to ratify the Optional Protocol to the Convention against Torture.
GCHR said that the decision is in line with recommendations of human rights organizations regarding monitoring the rampant torture in Bahrain. It also welcomed the adoption by the European Parliament by an overwhelming majority of an urgent decision calling on Bahrain to release human rights defenders, end the travel ban and stop violating freedom of expression and opinion
The decision "calls for the immediate and unconditional release of all human rights defenders and prisoners of conscience, including Abdul Hadi Al-Khawaja, Dr. Abdul-Jalil Al-Singace, and Naji Fateel." and the dropping of all charges against them.
The decision notes that Al-Khawaja, a Bahraini and Danish citizen, and the co-founder of the Bahrain Center for Human Rights and the Gulf Center for Human Rights, "is currently finishing his tenth year in prison while serving a life sentence."
After his arrest, he was beaten, tortured, and sentenced in an unfair trial that does not comply with Bahrain's criminal law or international standards for a fair trial.
In January 2021, the Gulf Center for Human Rights organized a joint letter signed by more than 100 organizations calling for Al-Khawaja's release so that he could receive treatment in Denmark.
The European resolution condemned the continued use of torture, including denial of medical care, and other cruel and degrading treatment or punishment for detainees.
It further called for thorough and credible investigations to be conducted into all allegations of torture with a view to holding those responsible accountable. Also, it urges the Bahraini authorities to protect all detainees from the threat of COVID-19.
In February 2021, the Gulf Center for Human Rights signed a joint letter on the deterioration of human rights in Bahrain, sent by 20 organizations, on the initiative of the Bahrain Institute for Rights and Democracy, to the European External Action Service.
This is before the visit of the Bahraini Minister of Foreign Affairs to Brussels, which took place on February 10, 2021, and the interactive dialogue between the European Union and Bahrain on human rights.
During the meeting, the High Representative of the European Union and the Minister of Foreign Affairs of Bahrain signed an agreement aimed at strengthening cooperation in trade and other issues.