News
Direct Flights from Bahrain to Israel, Starting June 3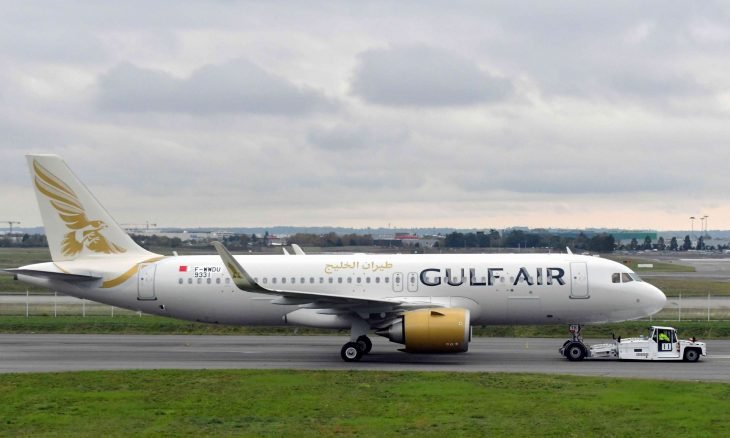 In the consecration of its normalization agreement with Israel, the Bahraini airline Gulf Air announced the start of organizing direct flights from Bahrain to Israel and back, starting from June 3.
The Gulf Air reservations website shows that direct flights to Tel Aviv are operating from the aforementioned date.
Israel in the Gulf account of the Israeli Ministry of Foreign Affairs celebrated the launch of Gulf Air direct flights from Ben Gurion Airport on June 3.
Channel 12 News Israel stated that this flight will be the first between the two countries, as the first plane taking off from Manama will land on that day at Ben Gurion Airport in Tel Aviv, at 11:50 am (local time).
The channel pointed out that "the price of airline tickets in economy class from Tel Aviv to Bahrain will be $ 299, while the price in business class will be $ 1299."
Bahrain, along with the UAE and Israel, signed on September 15, 2020, a full normalization agreement, followed by agreements in several areas, including aviation, amid wide Palestinian criticism.
February 14 Youth Coalition deplored Bahrain's normalization with Israel, stressing that this step doesn't reflect the stance of Bahraini people.
The coalition announced its rejection and strong condemnation to the Bahraini regime's policy of rapprochement, stressing that normalization is a betrayal that only represents the autocratic rulers of Al Khalifa.
"We will remain firm in championing the central issue of Jerusalem, rejecting all forms of normalization with Zionist Israel," said the statement.
In September 2020, Bahrain and the UAE signed two normalization agreements with Israel at the White House, under the auspices of then-US President Donald Trump.
The agreement sparked widespread anger in Bahrain. It was also rejected by the Palestinians, who assert that it is Bahrain's betrayal of Jerusalem, Al-Aqsa Mosque and the Palestinian cause.
Over seventeen Bahraini political societies and civil society institutions confirmed that normalization with Israel does not represent the people of the Kingdom, and will not produce peace.
Bahraini authorities have imposed more restrictions on freedom of expression, with the rise of popular voices rejecting the normalization agreement.
Last month, the King of Bahrain, Hamad bin Isa, issued two decrees establishing a diplomatic mission for Bahrain in Israel and appointing its first ambassador to Tel Aviv.
In a tweet, Israeli Foreign Ministry said that the Bahraini ambassador was Yousef Khaled Al-Jalahmah.
Al-Jalahmah holds the position of Director of Operations at the Bahraini Ministry of Foreign Affairs, and previously worked as Deputy Ambassador in Washington.