News
Demonstrations in Bahrain call for the unconditional release of prisoners of conscience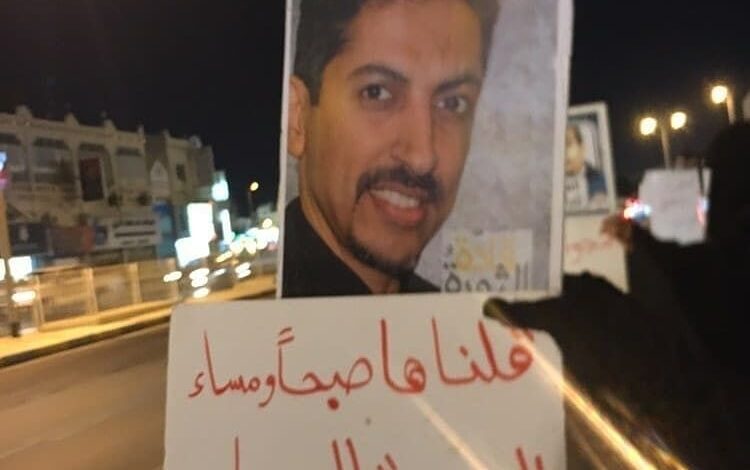 Hundreds of Bahraini citizens demonstrated in different parts of the country to demand the unconditional release of prisoners of conscience in the prisons of the ruling regime.
The Sanabis area witnessed a massive demonstration in which the participants raised pictures of political detainees, called for their release and rejected the alternative penal law.
In Bahrain, human rights circles highlighted that prisoners of conscience were not imprisoned for a traffic violation or theft but rather for political demands.
The human rights community emphasized that the insistence on alternative punishments and not full release is an insistence on condemning the prisoners to satisfy the loyalists so that they do not return to the demands and what is coming within this line.
The human rights community demanded the release of the prisoner of conscience, Muhammad Al-Zayani, who was sentenced for exercising his right to expression by criticizing the judiciary in Bahrain through social media, a right guaranteed by the International Covenant on Civil and Political Rights and Article 19 thereof.
It also highlighted the necessity of releasing sick prisoners without delay for humanitarian reasons, including Fadel Muhammad Reda, sentenced to 10 years in prison. His sentence remained for five years and seven months when he had epilepsy, and during this period, the seizures were repeated and intensified.
Alaa Nassif, 25, was sentenced to 28 years, who, after he recently contracted flu symptoms, was transferred from Building 15 to the isolation department a week ago. His fate was unknown.
According to witnesses, he was threatened, beaten and transferred to solitary confinement because of his protest against officer Ahmed Al-Mannai's closing the only ventilation opening in the isolation room.
The February 14 Revolution Youth Coalition in Bahrain congratulated the political detainees on their freedom and release from the regime's prisons.
The Political Council of the Coalition condemned the so-called alternative punishments imposed on the detainees, which is another aggression waged against these prisoners and a violation and restriction of the freedom of the released and their civil rights.
The Coalition rejected any slander against political detainees who have been released or will be released from prison with unjust alternative punishments.
The statement warned against falling into the trap of sedition that the regime seeks to ignite among the political detainees and the revolutionaries inside and outside Bahrain.