News
A human rights organization exposes the systematic persecution of human rights in Bahrain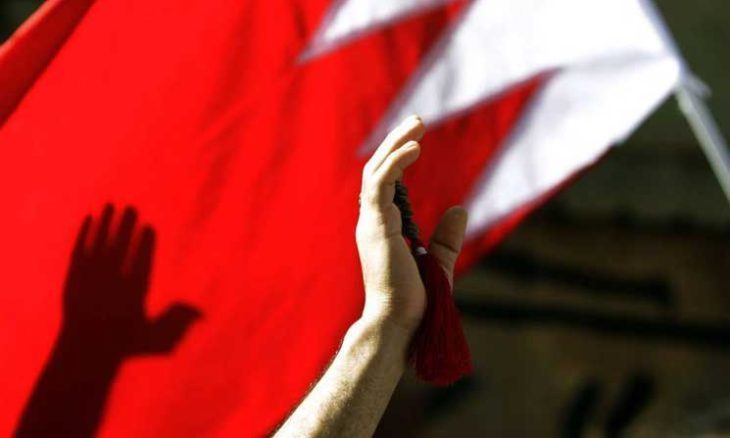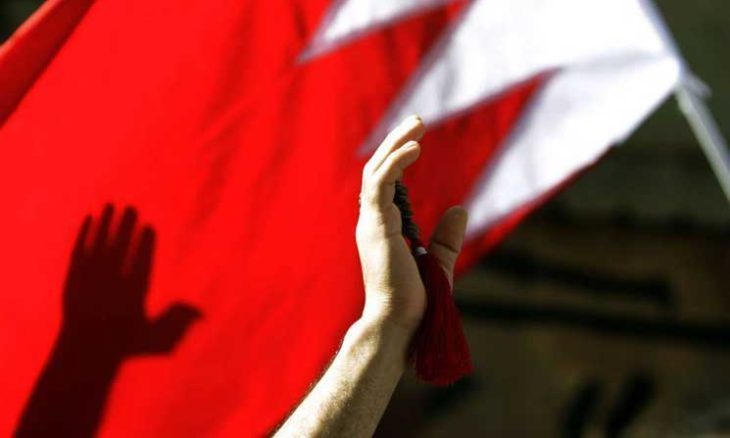 An international human rights organization exposed the reality of the systematic persecution of human rights in Bahrain, calling on the authorities to investigate the torture and ill-treatment of a young man.
Americans for Democracy & Human Rights in Bahrain urged an independent investigation into young Mohammed Saeed al-Hindi's torture to hold the perpetrators accountable, compensate him, release him unconditionally, prosecute the torturers, and end impunity.
The organization revealed that the 36-year-old young man, Muhammad Saeed Al-Hindi, who worked in information technology, was arrested without a warrant during a raid launched by masked officers on his house.
Al-Hindi was subjected to physical and psychological torture and forced to confess. Today he is being held in the notorious Jaw prison, in Building 7, serving his sentence.
In a recent statement, the organization stated that on November 3, 2015, at approximately 4:00 am, a group of masked officers in civilian clothes raided the house of Muhammad in Hamad Town and surrounded him with ten civilian and military vehicles.
The officers searched his home and confiscated all electronic devices, including two computers he had been repairing as part of his job.
Then they blindfolded and handcuffed him without showing any arrest warrant or specifying any reason for his arrest.
Then, Muhammad was put on a bus with the officers who raided his house several times.
Hours later, about 30 to 50 people were arrested and taken to a place that Muhammad discovered was Building 15 (today known as Building 7) in Jau Prison.
"Mohammed called his family five days after his arrest and was forced to inform them that he was in the Criminal Investigations Directorate. He was allowed to call them again a month later to ask for clothes."
"Between November 3 and December 3 2015, Muhammad was interrogated and tortured to force him to confess. He was blindfolded daily and taken to interrogation at the Royal Academy, where he was tortured by plainclothes officers on the bus, on his way to and back from the academy."
"There, he was forced to stand between 10 and 12 hours a day without taking any breaks, and his hands were handcuffed."
According to the organization's statement, a number of people were beating, cursing and yelling at him, on his way to the interrogation room, to force him to confess in addition to removing his clothes.
The officers beat and electrocuted him on sensitive areas of his body. In addition, he was threatened if he refused to admit that they would rape his wife in front of him. Muhammad was not allowed to sleep in his cell, and three plainclothes officers were with him permanently, and he was not allowed to pray or shower.
After about 14 days of torture, Muhammad admitted that he had contact with someone he knew as a child, despite the latter's denial of the allegations.
Al-Hindi had reached the breaking point and knew that the only way to limit this torture was to confess all the charges against him, as he signed the documents without the right to modify their content.
The statement stated that Muhammad was sent to the Office of the Public Prosecution. The Public Prosecutor warned him that if he gave any false information different from what was stated in the documents, he would beat him himself and return him to the interrogation room to be tortured.
Even on his way to the prosecution, an armed officer threatened Muhammad with death if he did not confess. Muhammad's lawyer was not allowed to be present, neither at the interrogation nor even in the Public Prosecution office.
On May 15, 2018, Muhammad was sentenced to 15 years in prison and revoked his citizenship as part of the mass trial of the Zulfiqar Brigades case. However, his citizenship was later restored by a royal pardon.
He was charged with joining a terrorist cell, attempting to destabilize the security of the state, receiving funds and explosives, storing them and using them in terrorist acts, detonating explosives and providing other members of the cell with weapons, ammunition, explosives, money and shelter to spread chaos and sedition and weaken the foundations of the state in order to bring it down, and disrupting the provisions of the constitution and the work of state institutions.
Furthermore, he was also accused of helping to train two other defendants in the case who committed a crime about which he knows nothing.
He was charged with being responsible for the group's trips to Iran and their alleged contact with the Iranian Revolutionary Guards and their travel to Iraq and contact with Iraqi Hezbollah operatives to complete military training in their military camps.
The Court of Appeal upheld the sentence of January 28, 2019. The Court of Cassation also upheld the verdict of July 1, 2019.
The organization pointed out that the Bahraini authorities' treatment of Mohammed is inconsistent with the Universal Declaration of Human Rights, from the moment of his arbitrary arrest and physical and psychological torture to the deprivation of his rights to a fair trial.
They constitute violations of Bahrain's obligations under international treaties, i.e. the Convention against Torture and Other Cruel, Inhuman or Degrading Treatment or Punishment and the International Covenant on Civil and Political Rights.
The organization called on the authorities to annul the sentence issued against Muhammad due to the absence of the basis for a fair and just trial, which constitutes a clear violation of human rights.
It also called for his release and the unconditional release of all political prisoners in Bahrain.