News
European criticism of restrictions on civil and political rights in Bahrain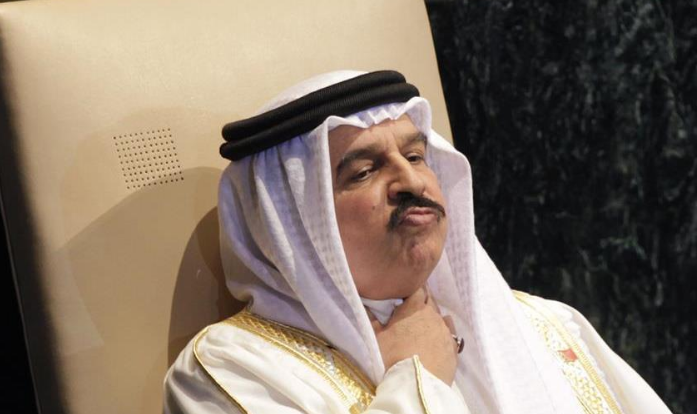 Italy directed an unprecedented public criticism of the restrictions imposed on civil and political rights in Bahrain as part of its ruling regime's approach of repression and monopoly of powers.
Senior Italian officials expressed deep concern over Bahrain's deteriorating human rights situation, stressing their country's intention to raise the issue to their counterparts in the European Union.
In a letter sent by the Italian Ministry of Foreign Affairs to Bahraini human rights organizations, it expressed its deep concern about Bahrain's deteriorating human rights situation, stressing that it is an issue of great importance to Italy.
Rome indicated that representatives of the Italian government, including Deputy Foreign Minister Marina Sereni, do not hesitate to make their efforts to encourage Bahraini officials to become more involved in the protection of human rights.
Marina revealed that she visited Manama on November 17 and raised the human rights issue with her interlocutors from Bahraini officials.
The Italian Deputy Foreign Minister stressed that the authorities are aware of the human rights problems in Bahrain, especially concerning restrictions imposed on civil and political rights, respect for the prison system, and cases of torture and inhuman and degrading treatment. Moreover, she added that the maintenance of the death penalty and the implementation of death sentences, the most recent in 2019, is very worrying.
The Italian Deputy Foreign Minister revealed that on the sidelines of her recent trip to Bahrain, she encouraged local authorities to move forward in this direction by turning to stakeholders such as EU embassies and EU member states to pressure Bahrain.
The letter stated that a regular dialogue was built between European embassies and Bahraini institutions. As the Italian Embassy in Manama was part of this process, accordingly and with the encouragement of the Italian authorities, some specific mechanisms were put in place to promote more structured coordination with Bahraini counterparts.
This is a useful tool not only for monitoring the situation about human rights but also for encouraging Bahrain to ensure the proper functioning of democratic institutions, respect for the rule of law, principles of good governance, the independence of the judiciary and the protection of freedom of association and expression and the freedom of human rights defenders to demonstrate peacefully.
Marina Serena confirmed that she ensures that Italy will continue to pay great attention to the human rights situation in Bahrain, specifically concerning the death penalty, encouraging the country to enact a moratorium on executions as a first step towards abolition. She stressed that this is a priority for Italian strategy and foreign policy.
"We will reinforce our efforts in the coming months when the ninth resolution on a global moratorium on the death penalty is proposed to the United Nations General Assembly next fall," she added.