News
On the anniversary of the February 14 revolution, the Bahraini regime is demanded to implement transitional justice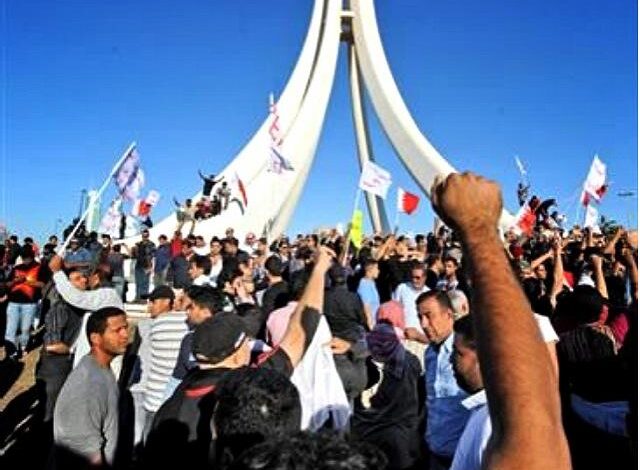 On the anniversary of the launch of the popular movement in Bahrain on February 14, 2011, international human rights circles called on the Bahraini regime to release prisoners of conscience, implement transitional justice, and redress the victims.
Salam Organization for Democracy and Human Rights highlighted that the people's will is the source of states' legitimacy, and the people of Bahrain are no exception.
The organization emphasized that the Bahraini people have the right to political participation and elect their government to exercise their fundamental rights and hold decision-makers accountable and that no one is above the law.
On February 14, 2011, similar to the revolutions in several Arab countries, tens of thousands of Bahraini people took part in continuous peaceful marches and sit-ins in the capital, Manama, specifically at the Pearl Roundabout, to demand political, economic and social reforms.
As a result of the police campaign against the demonstrators, Ali Mushaima was killed, and the demonstrators were seriously injured. The following day, at Mushaima's funeral, police fired live shots at the mourners.
Resulting in the death of Fadel Matrouk, who was shot in the back. His death only exacerbated public anger, which led to thousands of peaceful protesters at the Pearl Roundabout in the capital, Manama.
Three days later, armed security forces attacked the sit-in site, killing seven protesters, which led to the dispersal of the protesters and the stationing of the security and army forces at the sit-in site.
As a result, tens of thousands of citizens were able to return to the sit-in after two days.
On March 14 of the same year, the Peninsula Shield forces, mostly forces from the Saudi and Emirati army, entered Bahrain to support the local forces in the bloody suppression of peaceful demonstrators and sit-ins, leaving dozens dead and wounded, and Bahrain declared a state of emergency and imposed a curfew by the government.
The Pearl Roundabout, the symbol of the movement, was demolished on March 18, 2011, and accordingly, the largest parliamentary bloc of the opposition, the Al-Wefaq bloc, withdrew from parliament.
All observers emphasized that the demonstrators were peaceful and demanded radical reforms and the transition to a democratic state.
At the same time, the opposition political societies that engaged in dialogue with parties from the authority demanding democracy, including the elected government, sought.
Salam Organization for Democracy and Human Rights affirmed that the Bahraini government has a legal and human rights obligation to address human rights violations that still exist.
He urged the organization to adopt a transitional justice and reparation project to address the damages resulting from these violations with effective measures and the participation of victims and civil society.
The organization renewed its call to hold all perpetrators of grave human rights violations against peaceful protesters accountable, give the victims justice, and release all prisoners of conscience unconditionally.