Bahrain binocular
Horrific treatment of a detainee in Bahrain's prisons after his deportation from the Netherlands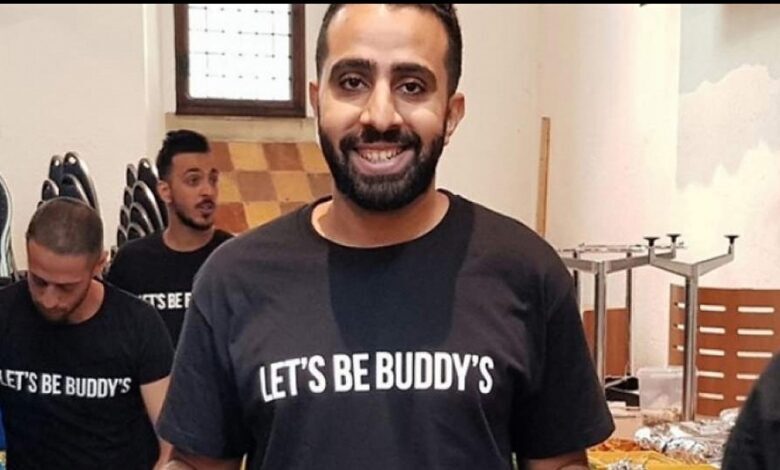 A human rights organization called on the Dutch government to assume its responsibility for the violations committed against a Bahraini citizen sentenced to life imprisonment in the regime's prisons.
The Americans for Democracy and Human Rights in Bahrain organization held the Netherlands a great deal of responsibility for what it described as the "appalling treatment" that Ali Muhammad al-Shuwaikh was subjected to after his deportation from the Netherlands to Bahrain.
In 2017, Al-Shuwaikh emigrated from Bahrain due to the authorities' prosecution of him on charges of "various crimes".
He ended up in the Netherlands where he immediately requested asylum but was later rejected.
Violation of international law
The human rights organization said that because of this denial, the Netherlands bears a great deal of responsibility for the treatment that Al-Shuwaikh suffered after his deportation to Bahrain.
It stressed that the Dutch government's actions are a clear violation of international law and Dutch national law.
She confirmed that Al-Shuwaikh fled Bahrain due to fear of persecution because he participated in peaceful pro-democracy marches and protests in 2011.
After the government rejected his asylum request, Al-Shuwaikh appealed to the government to deport him to any country outside Bahrain, fearing of being tortured, being forced to sign a false confession, or being subjected to an unfair trial.
After his deportation from the Netherlands to Bahrain, Al-Shuwaikh was arrested at the airport and disappeared for 11 days.
Forced confession
He was interrogated by Bahraini authorities, which used torture methods to extract a false confession. They then sentenced him to life imprisonment in an unfair trial without adequate legal representation.
His Bahraini citizenship and a fine of 500 Bahraini dinars were revoked.
READ: Bahraini Lakes reveals: Bahrain borrows $2 billion by selling bonds to fill the budget deficit
He was prosecuted under the Law on Protecting Society from Terrorist Acts, which was criticized for being too broad and widely used by Bahraini authorities to target human rights activists.
The human rights organization stressed that the principle of nonrefoulement is rooted in international human rights law.
It guarantees that no one is returned to a country where they would face torture or cruel, inhuman or degrading treatment or punishment, and other irreparable harm.
After receiving news of what happened to al-Shuwaikh upon returning to Bahrain, several Dutch parliamentary parties submitted questions to the Minister of State for Justice and Security Affairs.
Forced return
The Minister was very dismissive of these questions, citing privacy concerns as the main reason he could not provide details about the questions asked.
The Minister was fully aware of Bahrain's human rights situation and the fact that Bahrain was continually targeting the opposition, human rights defenders and journalists.
It does not fully guarantee the rights to freedom of expression, assembly, and association.
However, the Dutch government decided to return Al-Shuwaikh to Bahrain, where he suffered at the Bahraini authorities' hands.
Americans for Democracy and Human Rights in Bahrain said: It is clear that the Netherlands violated nonrefoulement principle when it deported Al-Shuwaikh to Bahrain.
It stressed that the Dutch government should bear responsibility for this, and ensure that Al-Shuwaikh has access to legal representation and is protected from further torture or other ill-treatment.