News
Bahraini regime incites against Qatar and Aljazeera channel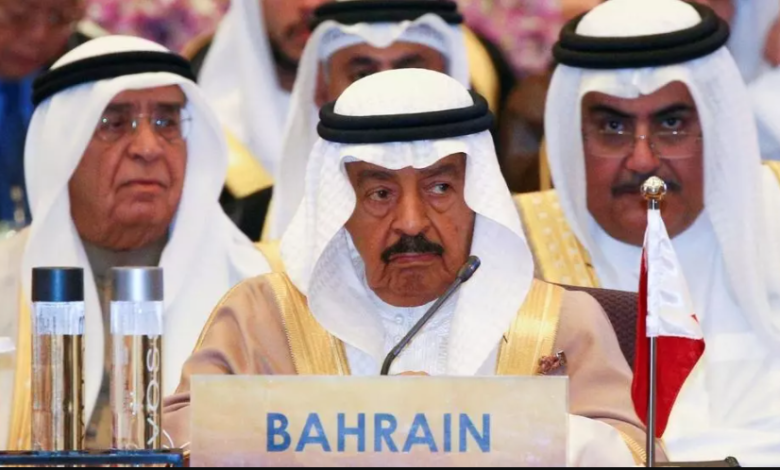 Since the escalation of popular protests against the killing of a political prisoner on April 6, the Bahraini regime has been trying to escape its internal crises in which it has placed itself by fueling incitement against Qatar in the media.
The regime relies on a continuous approach based on accusations that are not based on facts against Al-Jazeera and accusing it of being responsible for inciting Bahraini public opinion and inciting it against its authoritarian rule.
The Bahraini regime's security forces are waging a crackdown, including arrests against demonstrators who have been protesting for months against the policy of medical neglect towards their relatives in prison.
From the point of view of observers, the Manama authorities are trying to restore their prestige by aggravating the situation with Qatar, after the latter ignored it and did not pay any attention to holding bilateral reconciliation meetings, similar to Saudi Arabia, the UAE and Egypt. After the signing of the Gulf reconciliation agreement in the Saudi city of Al-Ula last January.
The Bin Manea account on Twitter says that the confused Bahraini regime is playing an old and outdated game to divert attention to the internal disturbances, confusion and scandal of the Chinese vaccine manufactured in the UAE by instigating Al-Jazeera.
They represent desperate attempts to undermine the national gains and civilizational achievements made by Bahrain," as she put it.
This incitement came after Bahrain was left alone and marginalized and struggled diplomatically to hold a bilateral meeting with Qatar, similar to Saudi Arabia, the UAE and Egypt, its partner in the four-way blockade against Doha.
The Manama regime feels very angry after Qatar held separate bilateral dialogues with Riyadh, Cairo and Abu Dhabi, which ended in a complete normalization of diplomatic and commercial relations since the Al-Ula summit held last January.
The State of Qatar is silent in the face of repeated calls for Bahrain to beg for bilateral meetings to discuss the outstanding issues.
So far, there has been no official comment from the Qatari Ministry of Foreign Affairs on new statements made by Bahraini Foreign Minister Abdul Latif Al-Zayani, last month about calls made by Manama to Doha to send delegations for talks.
The Bahraini foreign minister reiterated his country's complaint about Qatar's continued neglect of holding bilateral meetings despite the passage of about six months since the conclusion of the Gulf reconciliation agreement.
Al-Zayani announced that his country sent two official invitations to Qatar, to hold bilateral talks, "to settle issues and outstanding issues between the two sides, in implementation of what was stipulated in the statement of the Al-Ula summit."
The Gulf region was hit by the worst crisis in its history, which erupted on June 5, 2018. Four countries, including Bahrain, cut relations with Qatar, then imposed "punitive measures" on it, claiming its support for terrorism which Doha denies.