News
Spiritual Leader: Bahrian is a prison full of smaller prisons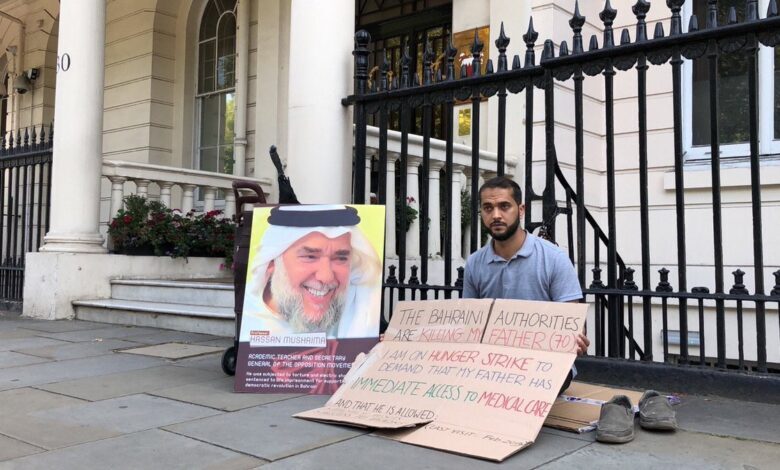 Bahrain is a prison full of many prisons, but the truth in Bahrain will not be defeated, said the spiritual leader of Bahrain's Shiite majority, Ayatollah Sheikh Isa Qassim
"People who are meant to be made by executions, imprisonment and threat will not be born in Bahrain." He stresses that "resorting to injustice and the nation's enemies is a wrong way for those who are sane," he added.
The Bahraini regime has faced widespread international criticism because of its continued campaigns of arrests among political opponents. This campaign has increased dramatically recently after the signing of the normalization agreement with Israel.
The following is the text of the statement:
In the name of Allah the Merciful
Our dear people in Bahrain is governed by a very strict policy that strangles the population. It does not recognize the value of its Islamic culture. It fights its institutions, pursues it in its religious rituals, tightens the screws on it, prevents it from freedom of expression, punishes it, robs it of the political choice, and contributes to its present and future, and criminalizes its claim to his political and other rights.
A country governs by this policy is a huge prison, even if it has vast lands and skies, not limited spaces like Bahrain's.
Small Prisons
This prison home is full of little, many prisons, which negate freedom and confiscation of rights more broadly and severely.
Prisons end the freedom of thousands and trample their rights. Injustice must change; rights must return. The people must have their word heard. Their opinion must be considered, and their right will must be respected.
Prisons are overcrowded with the oppressed. It is meant to teach all free people that the price of freedom and truth is absenteeism in prison confiscation of the right to life.
The people required to be made in prisons and executions, deprivation of rights, threats, terror, and intimidation.
The Bahraini prisoners are growing stronger faith and resistance, for the sake of their religion, freedom, and the rights of these people.
The word of truth will not be defeated and will not retreat.
And sheltering in injustice and the nation's enemies is a wrong way for those who are rational.