News
Bahraini activist: No Prospect for Political Solutions While Opposition Figures Lay in Regime's Prisons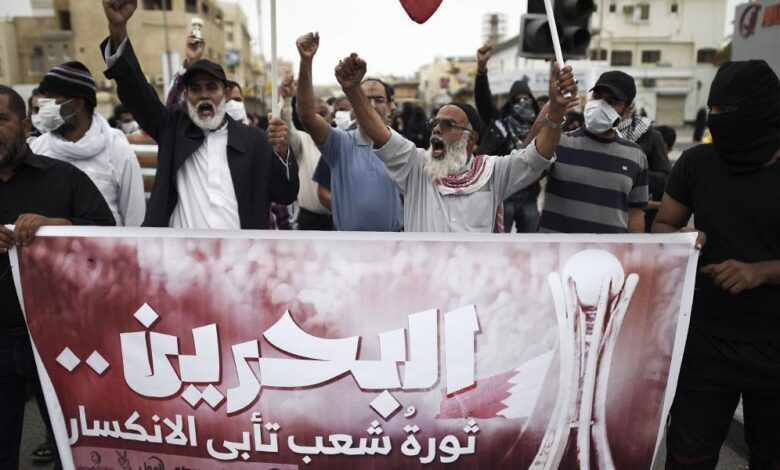 Bahraini activist Hassan al-Sitri played down the possibility of a breakthrough in the political file in the Kingdom while authorities continue to keep political opponents behind bars.
"The changes in the region and the existing understandings between Riyadh and Tehran give positive messages and inspire hope, especially since Bahrain is greatly affected by the situation in the region. Riyadh's decisions such as boycotting Qatar, entering the Yemen war, and normalizing with Israel play an effective role influencing Bahrain's politics," said al-Sitri.
"Therefore, we do not think there is going to be a great positive influence, but we are optimistic that we will witness a limited human rights breakthrough," he added.
Despite the recent meeting between the King of Bahrain, Hamad bin Isa, with opposition Shiite cleric, Abdullah Al-Ghuraifi, the crisis of trust between citizens and the authority still exists.
"The meeting did not include recognition of the political crisis, nor the opposition rights," said Al-Astri, who lives in Australia.
"Is this meeting intended to be a gateway to a solution, or is it just images for public opinion that we meet with the Shiites and sit with their scholars?" he asked.
The gap of suspicion and cautious hope increases upon such meetings, which are often used for state propaganda rather than carrying real and serious meanings and solutions.
Bahraini human rights defenders say that violations against the detainees are still continuing, the most recent of which happened in Jaw Central Prison on the seventeenth of last April.
Meanwhile, the opposition Al-Wefaq Society warned against the practices of prison authorities towards political prisoners in Bahrain.
Al-Wefaq pointed out that many violations had taken place, including cutting off water for prisoners, denying access to health care. Therefore, a neutral party should be allowed to examine this case.
Human rights activists also accuse the Bahraini authorities of forcibly hiding detainees and denying them communication with their families.
The families of some detainees periodically publish recordings of their children's calls from inside the prison, in which they recount some of the suffering they are being subjected to.