News
Bahraini Authorities Arrest Three Citizens for Demands to Save Detained Brother's Life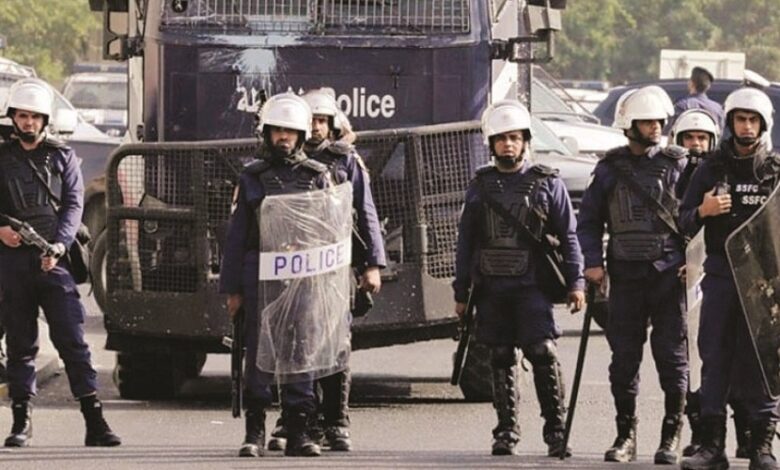 Bahraini regime authorities have arrested three citizens who demanded to save their detained brother's life, who suffers from severe health problems.
The arrested brothers are Anwar Hamid al-Daqqaq, Yasser Hamid al-Daqqaq and Yunus Hamid al-Daqqaq.
Detainee Muhammad al-Daqqaq suffers from acute sclerosis, and he lives with one kidney and suffers from difficulty breathing, skin contact allergy, erosion of spine vertebrae.
Bahraini Public Prosecution decided to detain the three brothers for a week, pending an investigation.
In light of this Khilafian abuse, the detainees' sister mocked the authorities, calling on them to allocate a unit for the family inside the prison to be reunited.
Bahrani dissident Fadel Abbas also called on the authorities to open "apartments for families" inside Jaw Prison for the family to be reunited, especially since they are all currently in prison.
This escalation comes as a culmination of Crown Prince Salman bin Hamad's policies, which he initiated with the detention of children and the deterioration of conditions in prisons.
Demonstrations that began on March 28 with the participation of thousands of angry citizens continue in various Bahrain regions as families took to the streets to demand the release of their children.
Human rights organizations monitored peaceful demonstrations in about 24 regions in Bahrain, as 48 demonstrations were recorded on April 2 alone.
Protests took the form of daily marches, led mainly by women, and they demanded to know the whereabouts of their imprisoned sons and allow them to contact them.
However, on April 6, about ten family members of the prisoners who spoke of lack of contact and concern for their family members or participated in the recent demonstrations were summoned for interrogation at Police Station 17 in Hamad Town.
One of those summoned is Ali Muhanna, father of prisoner Hussain Muhanna, who expressed authorities' denial of contact with his son. He was denied contact with his family after informing his father he was because the administration did not provide them with their meals.
In a video clip, the father of prisoner Muhanna said that he was summoned again to the police station, making it his second call in less than 24 hours.