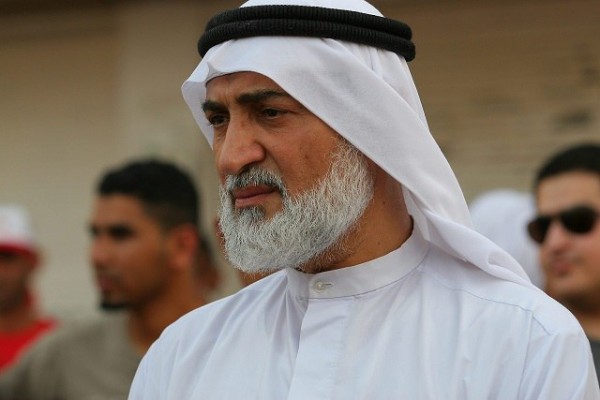 An elderly person detained for his opinion in Bahrain faces the risk of death due to medical negligence, according to human rights circles.
The director of the Bahrain Center for Rights and Democracy (BIRD), Sayed Ahmed Al-Wadaei, warned that "the serious medical negligence suffered by the imprisoned political symbol, Abdul Wahhab Hussein, and the deprivation of him of all his medical appointments in external hospitals, portends a serious health setback and a threat to his life."
Al-Wadaei confirmed that "despite the advanced age of Abd al-Wahhab Hussein and his need to lean on crutches to walk, the Jaw prison administration imposed restrictions on him about five months ago, which led to the cancellation of all appointments."
Al-Wadaei stated that "Abdul-Wahhab Hussein suffers from complex health problems, most notably: irregular diabetes, and he needs to be seen by a specialist periodically," noting that "the symptoms are serious and have caused cracks in his feet."
He added, "He was not given doses of his medicine for the nerve problem that he was suffering from before entering prison, and he used to take regular doses in the military hospital, but his treatment stopped due to the restrictions imposed on him."
He continued, saying: "His appointments with the nephrologist were canceled, and the appointments that were scheduled for him about ten months ago were cancelled. His dental treatment also stopped months ago, and he was not transferred to three appointments recently, which greatly exacerbated his situation."
Al-Wadaei called on the Minister of Interior, Rashid bin Abdullah Al Khalifa, to "provide treatment for Abdul Wahhab Hussein immediately and without restrictions, and to release him."
A few days ago, human rights activists raised, during Bahrain's universal periodic review before the United Nations Human Rights Council, the policy of medical negligence practised against prisoners of conscience in Bahrain's prisons.
Bahraini activist Yousef Al-Houri delivered an oral intervention during the Universal Periodic Review of Bahrain at the Human Rights Council. He highlighted the policy of medical negligence practised against Bahraini prisoners and demanded that those responsible be held accountable.
Al-Houri's intervention stated: The Bahraini government claimed that it had addressed and met with civil society institutions, especially Bahraini human rights organizations, to prepare its national report.
In its official report, the Bahraini government indicated that it had overcome the challenges of the Corona pandemic while respecting human rights.
Was this done by leaving hundreds of Bahraini citizens stranded in Iran at the height and most severe times of the pandemic crisis? Without the help of the sisterly State of Qatar, the Al Khalifa government would not have moved to evacuate its stranded citizens, and today we would have been facing a humanitarian catastrophe.
This behavior indicates the Khalifi regime's indifference and disregard for the lives of citizens.
Muhammad Ramadan and Hussein Musa are citizens sentenced to death because of confessions extracted under severe torture.
According to the recommendations that were accepted by the Bahraini government, when will Mohammed Ramadan and Hussein Mousa be released and compensated for the torture and violation of their human rights? And when will the Minister of Interior, Sheikh Rashid bin Abdullah Al Khalifa, be arrested and held accountable for leading the official headquarters of torture in Bahrain?
Is it possible for the official government delegation to explain to us the policy of systematic medical negligence that it practices against prisoners of conscience in Bahrain?
Professor Hassan Mushaima's health has seriously deteriorated due to deliberate medical negligence. The latest victim of this policy is the dean of jurists, Professor Abdul Hadi Al-Khawaja, who was not taken to a cardiologist despite having a prior appointment. Is the aim of this policy a slow death?