News
Rights groups appeal to the Al-Khalifa regime to release prisoners detained after the Gulf crisis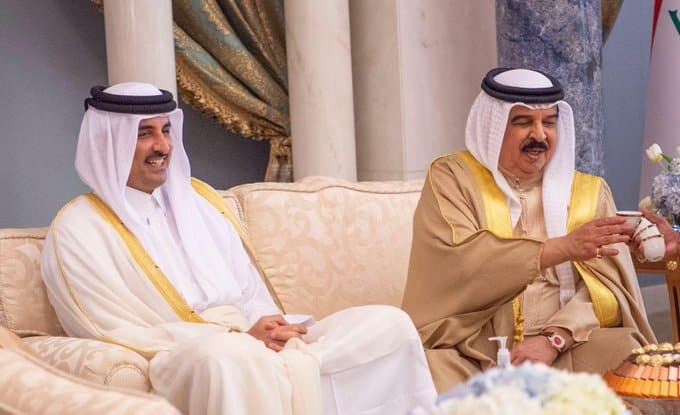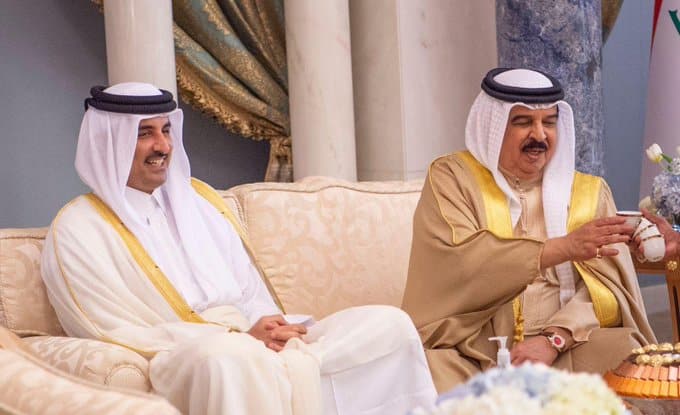 Human rights groups demanded the Al-Khalifa regime to release prisoners of conscience against the backdrop of the Gulf crisis in light of their continued detention without legal basis.
Those groups affirmed their demands after the recent "friendly" meeting between the Emir of Qatar, Tamim bin Hamad Al Thani, and the King of Bahrain, Hamad bin Isa Al Khalifa, in Saudi Arabia.
The International Center for Supporting Rights and Freedoms said that the pictures of the meeting show that it was friendly, while the leader of the Bahraini opposition, Sheikh Ali Salman, is serving a life sentence on charges of communicating with Qatar.
The Center also indicated that Hassan Sultan and Ali Al-Aswad were sentenced in absentia to the exact charges and the same penalty imposed on Sheikh Salman.
The Center stressed that the Bahraini security initially wanted to permanently eliminate Sheikh Salman, Secretary-General of Al-Wefaq Society, by fabricating an accusation of espionage with the State of Qatar.
The punishment for this accusation is death, but after the investigation and referring the case to the court in November 2017, the High Criminal Court issued a ruling on June 21, 2018, acquitting him and two of his assistants, Hassan Sultan and Ali Al-Aswad, of this false accusation.
The International Center for the Support of Rights and Freedoms said that it is saddened by the issuance of this harsh ruling against three Bahraini citizens. The basis for the ruling is that they are citizens opposed to the Al-Khalifa regime.
"The Bahraini media, the Bahraini national television and the security apparatus have helped to promote these false accusations to create a public opinion that helps the orientations of the Al-Khalifa regime," he added.
On the other hand, Sheikh Ali Salman has been detained since 28/12/2014 in an opinion case that deprives him of the right to a fair trial, which is a clear violation of international humanitarian law.
The Public Prosecution had charged Sheikh Ali Salman with the background of expressing his opinion freely in public speeches and television interviews, such as promoting regime change in the country by force, threatening by illegal means, and inciting not to comply with laws.
The Human Rights Center called on the Al-Khelaifi regime to release Ali Salman, drop the sentences issued against him, Hassan Sultan and Ali Al-Aswad, and immediately stop all forms of security, judicial or legislative prosecution of human rights defenders, and guarantee the rights of activists in their work that is protected under international conventions and treaties.