News
Bahraini Human Rights Center Demand Authorities to Allow Prisoners Communication with Families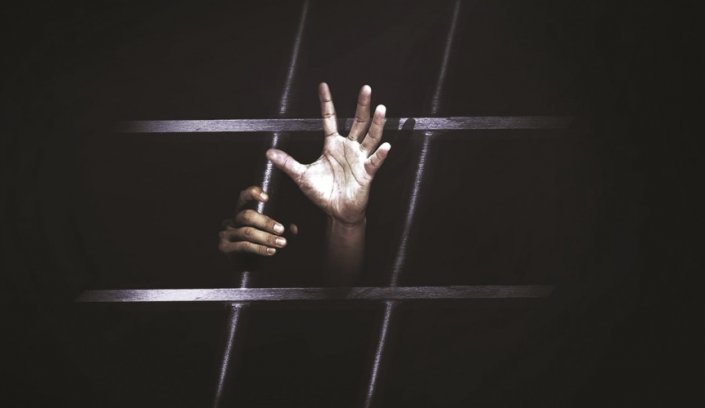 The Bahrain Center for Human Rights called on the Bahrain authorities to allow prisoners' families to constantly communicate with their families, especially to check on their health during COVID- 19 crisis.
The Center stressed the need for the authorities to provide prisoners with necessary health care.
In a press release, BCHR urged adherence to the Standard Minimum Rules for the Treatment of Prisoners, known as the "Nelson Mandela Rules".
It also called for an impartial and independent investigation to be opened into the death of political prisoner Abbas MalAllah on April 6, and holding perpetrators accountable.
Families of political prisoners live in a state of anxiety and stress, after the interruption of telephone contact with their relative prisoners for weeks now.
According to Bahraini sources, many families have not been able to reach their children by phone for 21 days.
Parents seek to know the conditions of their relatives first-hand and to check on their conditions, especially in light of the outbreak of the Coronavirus inside Bahraini prison.
To date, the virus has struck 97 detainees, most of whom are in Jaw Prison, and prisoners complain about lack of medical care.
Bahraini human rights defender Ibtisam Al-Saegh said that 71 complaints received from families of political prisoners indicate that contact with their children has been cut off for 21 days.
The Bahrain Prisons Administration takes advantage of this epidemic to further harass prisoners at various levels, including poor nutrition food.
Furthermore, Bahraini authorities imposed new restrictions on prisoner's communication with their family by increasing the cost of calls and reducing the number of calls allowed and the length of time.
Al-Sayegh stressed the right of parents to communicate with their children, as it is a guaranteed right.
Testimonies of prisoners, the experience of their families, and many institutions confirm the difficult humanitarian situation inside prisons, due to ill-treatment, malnutrition, poor sanitary conditions and lack of medical care.
Peaceful sit-ins calling for the release of prisoners of conscience continue unconditionally, after the outbreak of Coronavirus.
Prison conditions, especially the central prison at Jaw in south-eastern Bahrain, were poor, with a lack of sanitation and frequent ill-treatment, including arbitrary confiscation of personal items, reprisals for speaking out, and denial of adequate medical care.
Prisoners are subjected to restrictive measures and the government lacks transparency on the reality and numbers of cases of COVID- 19 among prisoners.
Americans for Democracy and Human Rights in Bahrain accused the prison authorities of putting detainees under tremendous physical and psychological pressure instead of protecting them.
Bahraini prison administration isolates all detainees inside their cells and only allows them to go outside their cells for 15 minutes a day. Regular calls are prohibited, and detainees can only video contact their families, said ADHR