corruption
Skyline International: An imminent disaster threatens prisoners of conscience in Bahrain's prisons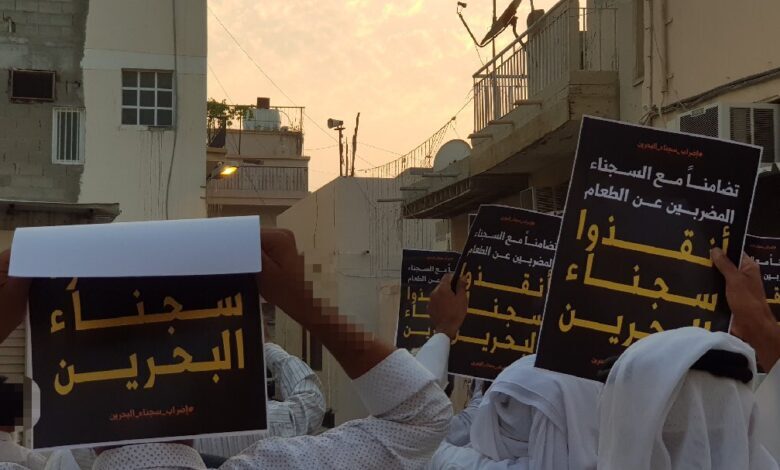 Skyline International states that the Bahraini authorities are deliberately turning a blind eye to the violations in their prisons, especially the Jaw Prison. This portends an imminent human rights disaster, especially in light of repeated protests inside the prison due to the inhumane practices committed by the prison staff.
Wednesday, Skyline states that recently the Bahraini detainee and human rights activist "Abdulhadi Al-Khawaja" – who was sentenced to life imprisonment – announced his hunger strike, on November 16, 2021, in protest against the humiliating treatment he was subjected to before. The officers there denied him contact with his family. In this regard, Skyline stresses that these practices seriously violate a set of basic rights guaranteed by international law.
"Skyline" highlights the testimony of "Zainab Al-Khawaja", the daughter of activist "Abdulhadi", which was published by several human rights and media agencies, in which she said, "My father has not been allowed any visits since the pandemic began, and those calls were the only communication between him and us and the world." She added, "Prisoners of conscience should not have to starve themselves so that they can make calls to their families or obtain their most basic rights".
The activist's daughter, "Al-Khawaja", confirmed that "this hunger strike is not the first for my father. He went on a previous strike and took 110 days, during which he was force-fed. After his latest hunger strike, we were told that his body is fragile and that further hunger strikes would endanger his life."
For its part, Skyline points out that several political detainees went on hunger strikes before Al-Khawaja. For example, the human rights activist "Abdul-Jalil Al-Singace", who is also serving a life sentence, has been on a hunger strike since July 8, 2021, to protest the maltreatment in prison, in particular the prolonged medical negligence and confiscation of his book that he had written on Bahrain's culture over four years while in prison.
It is noteworthy that "Abdul Hadi Al-Khawaja" and "Abdul-Jalil Al-Singace" are considered the most prominent activists and human rights defenders. They were part of the "Bahrain 13" group, which includes political leaders who were arrested for their role in the democratic movement in Bahrain in 2011 until they were sentenced to life imprisonment for trying to overthrow the government.
"The detention conditions in Jau Prison are worrying, and inmates are suffering a deterioration in services and health care. This may lead to a catastrophe with an unexpected result," said Skyline.
Instead of responding to international demands to reduce overcrowding in prisons, to reduce the risk of the spread of Coronavirus among the prison inmates, the Bahraini authorities are arresting more people and exposing them to the risk of infection," added Skyline.
Skyline calls upon the Bahraini authorities to stop their violations against detainees inside the Bahraini Jau Prison, form an investigation committee to find out the effects of those violations, and bring the violators to trial. It also called on the authorities to allow the human rights centres to enter the prison and write down the detainees' testimonies about their health conditions and the complaints they want to submit, improve detention conditions, and prevent prison overcrowding. 
Finally, Skyline stresses the need to enable all detainees, especially prisoners of conscience, of their guaranteed rights under the Bahraini constitution and international law alike and exert efforts to release them unconditionally. It further emphasized that arresting people based on their political stances or their opposition to the regime violates the right of freedom of opinion.