News
Rising demands to release opposition leaders before the 2022 elections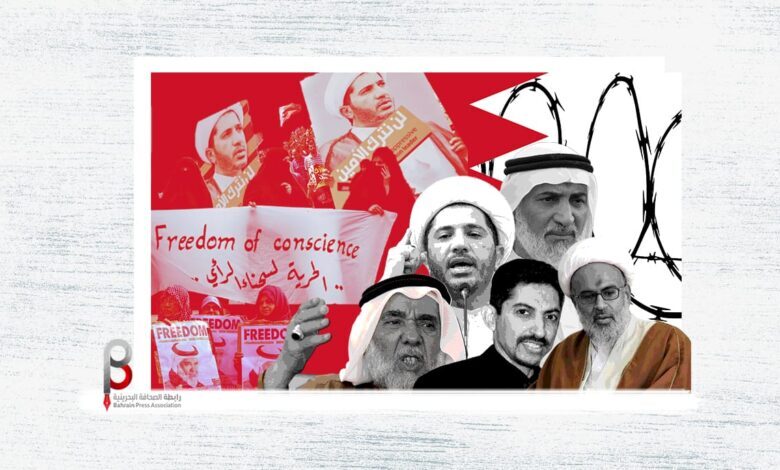 The Bahrain Press Association retaliated with their demands for the Bahraini authorities to release opposition leaders before the 2022 elections.
Although most opposition leaders had finished ten years in prison, there is no indication they might be released soon.
Although some of the detained opposition leaders adopted a hardline stance on the political process, the accession of the Secretary-General of Al-Wefaq Sheikh Ali Salman to them in December 2014 and his sentence to life imprisonment eventually led to the end of political manoeuvre between the opposition and the government, leaving all the cards in the hands of the government.
While the opposition leaders suffer from medical restrictions and neglect, it does not appear that the government, which has taken several positive initiatives, including the application of the alternative penal code, is in the process of using the special royal pardon to open a positive window on the political scene in the country.
The Bahrain Press Association confirmed that all opposition leaders are basically "opinion" detainees and that unfair judicial trials do not change the fact that they are "political" prisoners serving "sham" court sentences.
These political leaders have been arrested and imprisoned for expressing their political opinions and the nature of the political system they aspire to, and in no case should their detention continue.
The release of one of the opposition figures, Muhammad Jawad Pervez, months ago (within the Alternative Penal Code), and before him the international human rights defender Nabeel Rajab, confirms that the Bahraini government can release opposition leaders from prisons and that this step will be dealt with positively at various levels, inside and outside Bahrain.
The association stressed that the time has come for the state to open a new page with those who represent the opposition. Also, guaranteeing freedom of opinion and expression in the country, within the constitutional and legal constants, does not represent any threat to the country's stability, politically and security.
The countries allied to Bahrain, especially the United States, the United Kingdom and the Gulf Cooperation Council countries, are called upon to pressure Bahrain to release opposition leaders and all prisoners of conscience in the country, to cool the political arena, and to make room for more political participation in the upcoming parliamentary elections that are to be held during the year from now.