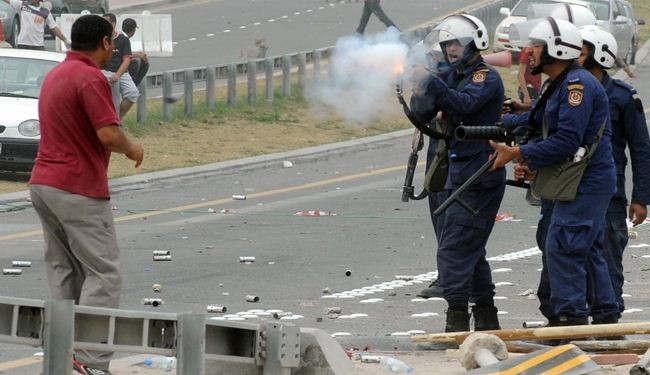 A human rights center called on the Bahraini regime to stop persecuting opponents and work hard to hold a comprehensive national dialogue to end the 10-year political turmoil.
The President of the Bahrain Center for Human Rights, Nidal Al-Salman, called on the Bahraini regime to commute the death sentences, nullify the conviction of prisoners of conscience, and release all political prisoners.
He said that the release of political detainees is the necessary first step to pave the way for a constructive national dialogue that brings together all parties and lays the foundation for a new era in Bahrain.
"The Eid today is the ideal time for such a step."
"Bahrain needs to turn the page on a decade of human rights violations and political turmoil," she added. "It is time for families to be reunited, whether they are in exile or prison."
Recently, Bahrain Leaks reviewed a document from the European Parliament, and questions were directed to the European Commission about the human rights situation in Bahrain.
Members of Parliament directed strongly worded questions to the politicians of Brussels, asking them to urgently intervene to put an end to the arbitrary practices of human rights activists in the country.
On behalf of the Commission, the High Representative of the European Union had given an answer to Parliament on the matter.
The document stated that the European Union is systematically raising the issue with the authorities of the Bahraini regime.
He called on the authorities, according to the document, to release all persons detained for expressing their opinions, exercising their human rights, or defending the rights of others.
The European Union has also repeatedly expressed its principled position against the death penalty.
Amnesty International's research has found that security forces in Bahrain have even tortured or otherwise ill-treated some human rights defenders, both men and women.
A method that has not been prevalent in Bahrain since the height of the crackdown that followed the 2011 uprising.
Security forces, including the National Security Apparatus, used increasingly excessive force, beating peaceful demonstrators.
Shots were fired, and semi-automatic rifles were used, and tear gas canisters were thrown from armoured cars or helicopters at some homes or directly at protesters.
"The government of Bahrain has managed, using all kinds of repression," said Philip Luther, Research and Advocacy Director for the Middle East and North Africa at Amnesty International. Including harassment, arbitrary detention and torture, it has crushed civil society, which was once vibrant and thriving."
"So far, only a few solo voices are brave enough to speak their mind."
Earlier, 18 Arab and international human rights organizations called on US President Joe Biden to intervene to enforce respect for human rights in the Kingdom of Bahrain and release political detainees.