corruption
Bahrainis defy the regime's normalization policies and raise funds for Gaza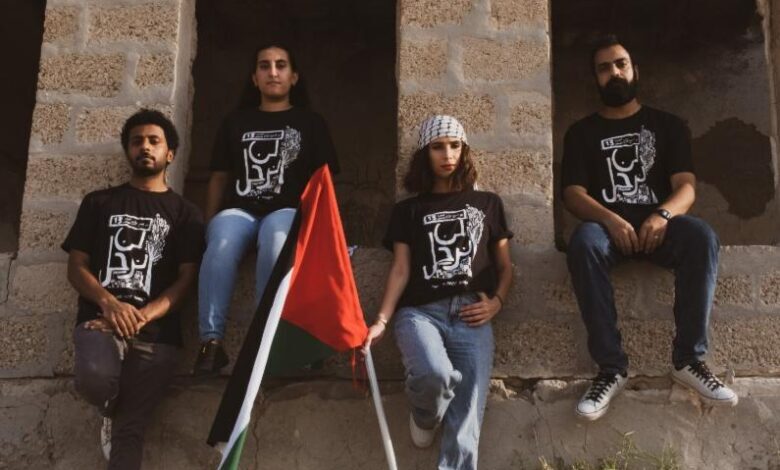 Bahrainis rejecting normalization launched a financial support campaign for the Palestinian in the Gaza Strip, which witnessed a military confrontation last month.
In cooperation with the Bahrain Democratic Youth Society, the Bahrain Anti-Normalization Society announced the sale of T-shirts supporting the Palestinian cause for 5 dinars.
All of the proceeds will be donated to the besieged people in Gaza.
The campaign in support of Gaza coincides with a pledge made by an official in the Bahraini regime to confront citizens who reject the normalization agreement and any political or commercial rapprochement with Israel.
This threat came with a widespread rejection of social media platforms after news of the imminent arrival of Israeli tourists to Bahrain.
Last week, Bahraini activists launched the hashtag #BahrainRejects, expressing their rejection of any form of normalization with Israel.
The Bahraini regime had a strong relationship with Israel throughout the months that followed the signing of the normalization agreement.
Talks and mutual visits took place between Israeli and Bahraini officials, which discussed ways of cooperation.
An advisor to the Ministry of Information in the Bahraini government, Sawsan Al-Shaer, vowed to those who oppose the normalization agreement to "resolutely confront them," on the pretext that individuals have no right to object to contracts or alliances concluded or announced by the state.
In an article for Bahraini Leaks, Al-Shaer defended the normalization agreement signed with the occupation entity in September 2020.
She stressed that the state must confront the popular movement rejecting normalization, "with decisiveness and firmness in a manner that preserves the state's sovereign right and safety," as she put it.
Al-Shaer claimed that the citizen has no right "to object to any agreements necessitated by the national interest, and not to leave the sovereign vacuum in which everyone who has his own opinion or who does not have sufficient estimates for sovereign considerations enter into it.
Here the state is absent, and this encroachment on its sovereignty becomes an indication of its weakness," she added.
Prior to this incitement, the owners of hotels and tourist interests were subjected to security pressures from the Bahraini authorities to force them to receive batches of Israelis expected to arrive soon.
Some owners, who asked not to be identified, told Bahraini Leaks that they had received notifications and calls from people who identified themselves as security officers in the past few days.
They asked them to allow the Israelis to book hotel rooms at their tourist facilities.
They threatened to take administrative measures against anyone who violates and refuses to receive Israelis.