News
Fifth Friday of Anger Against Forced Disappearance of Prisoners in Bahrain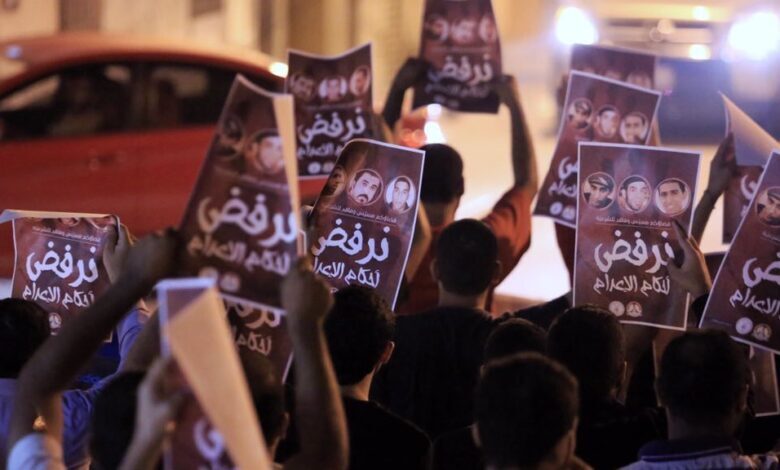 On Friday, new popular protests started across the cities and villages of Bahrain, in solidarity with prisoners of conscience, forcibly disappeared in Bahrain.
Political forces and opposition activists called for the continuation of popular activities in solidarity with the political detainees for the fifth week of what they called "Anger of Friday" on April 30, 2021.
The opposition sent salutations to the Bahraini people for their steadfastness and participation in the first, second, third and fourth Friday of Prisoners Anger.
Activists stressed that the movement and the activities would continue with greater momentum in victory for the detainees until all prisoners of conscience are released, especially after the outbreak of Covid-19 in Bahraini prisons.
During the past weeks, separate areas of Bahrain witnessed new popular demonstrations to challenge Bahrain's security grip in an attempt to pressure the regime authorities to release prisoners of conscience.
Prisoners experience poor conditions amid the lack of health care in prisons and the authorities' policy of neglect, which resulted in the death of political prisoner Abbas MalAllah in Jaw Prison on April 6.
On the other hand, Amnesty International expressed its grave concern over the interruption of communications between detainees in Jaw Central Prison and their families in Bahrain for nearly four weeks.
In a series of tweets, the organization indicated that there were continuing reports of the interruption of communication between prisoners in buildings 12, 13 and 14 in Jaw Prison and their families for nearly four weeks.
This was after the outbreak of COVID- 19 in prison and the violent attack against prisoners a few days ago.
"The Ombudsman and the National Institution for Human Rights refuse to provide any receipts or documents to families that prove their complaints before it. Nor was a female citizen allowed to take a mobile photo of the complaint document that she submitted," said Amnesty.
The organization's concern comes after the Bahraini Minister of Interior denied Coronavirus infections among detainees in Jaw Central Prison.
Dozens of detainees disappeared, following a bloody attack by Bahraini security, led by the prison director, Hisham Al-Zayani, at the beginning of this month.
"Ten years after the popular uprising in Bahrain, systemic injustice has increased, while political persecution has virtually closed any space for the right to freedom of expression," Amnesty International said in a statement.